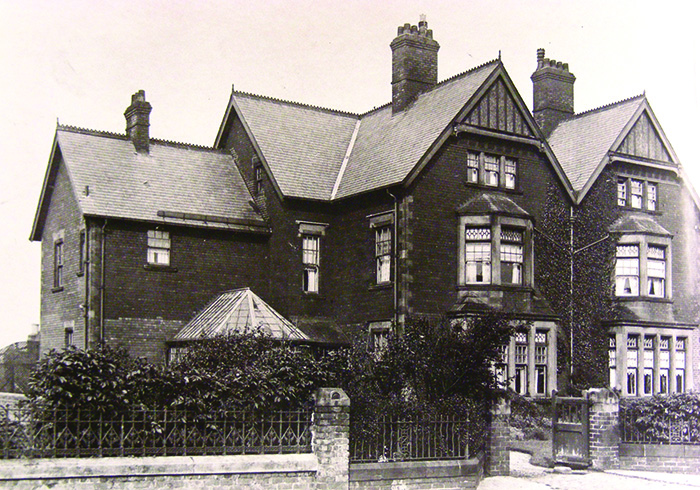 On Delaval Road, there were two large semi detached Victorian villas, 'Yearsley' and 'Lyndhurst', owned by two families – Spicer and the Gregory. These became part of the Further Education College in 1958. The land behind the houses, which ran all the way down to Rockcliffe Street was gardens and 'glasshouses'. The buildings were demolished in the 1990s, when the land was sold to a housing developer.
'Templegate' on Rockcliffe Street was the gardener's cottage. It now belongs to the gardener' son.
The North Tyneside college (annexe) grounds were open during school holidays and weekends and all the children learned to ride their bikes there and played football/tennis etc the hall behind – backing on to Templegate was used for community events such as Pre-school playgroup leader training, Woodcraft Folk. (Mary Evans)

The double-fronted house, 32 Delaval Road, was called Toy House and was a boarding house. In 1911 census, a photographer and his wife were staying there.