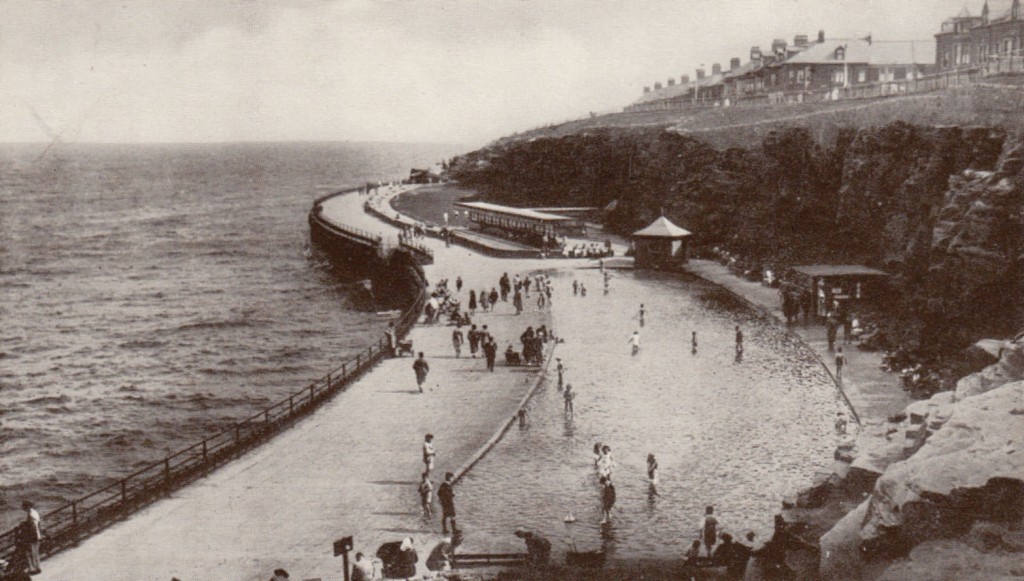 The Southern Lower Prom used to be one of the most popular spots in Whitley Bay, with its paddling pool, crazy golf, and various stalls.
In 1893, the local Board of Health began to convert the narrow cliff-top path into a promenade, in keeping with Whitley Bay's emergence as a modern resort.
In 1926, the children's paddling pool and sea wall was built. The project was undertaken by council surveyor, Mr A. J. Rousell and was finished in 1928, at a cost of £70,000. The scheme provided much-needed work for unemployed men from the shipyards and engineering works. The sea wall was strengthened with pit refuse from Backworth Colliery.
Part of the promenade was transformed into Victoria Gardens, providing grasses areas, paths, staircases and raised seating to enable people to enjoy the view and railings to ensure their safety. By the 1950s, the paddling pool had been further developed to include shelters and a sand-pit, and by the 1970s, a play area with slides and a pirate ship climbing frame had been added. It remained very popular, but in the 1980s, the council filled it in, due to concerns that it may be unhygienic.
Click the thumbnail below to see the Southern Lower Promenade gallery.