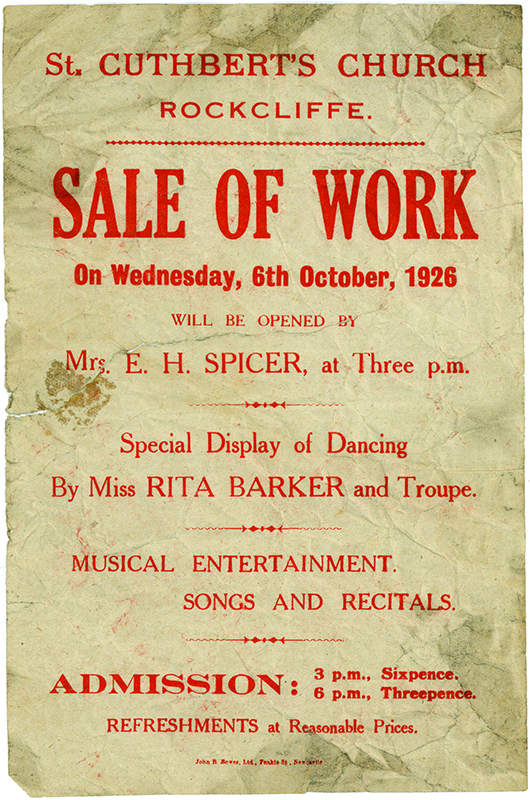 At our World War 1 community event last summer, Mr Wilkinson, of Naters Street, asked if we'd be interested in seeing an item of historical interest he'd found under the floorboards of his flat. Dating from 1926, this flyer advertises a 'SALE OF WORK' in St. CUTHBERT'S CHURCH ROCKCLIFFE'. The event was opened by Mrs E. H. Spicer, a member of the family who lived in Lyndhurst (see our article about Rockcliffe Colleges).
What is most interesting to us is that the event was held in St Cuthbert's Church, which was based in the hut now occupied by the First Seventh /Rainbows Nursery building (the 'Scout Hut').
Designed in the shape of cross, the church was used as a mortuary during World War II.
We'd love to find out more about St Cuthbert's Church. If you, or anybody you know, has any recollections or photos about it – or Miss Rita Barker and her troupe! – please get in touch.