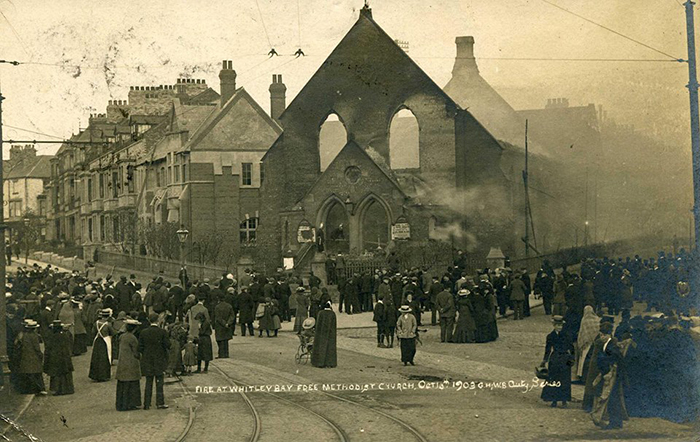 St Margaret's Methodist Free Church, opened on 7th June 1905, to replace the original, destroyed by fire 16 October 1903. The church burnt down again in the 1980s. And was replaced by Housing Association flats, named Margaret House.
In 1878 Cullercoats and Whitley United Methodist Free Church opened, at the corner of Whitley Road and Margaret Road, replacing an earlier chapel (1868) meeting in a cottage in Simpson Street, Cullercoats. It was renamed St Margaret's Methodist Church in 1932. By 1989 the church was in need of major repairs and it was decided to close the church and demolish the building. Today, Margaret House flats stand on the site.
The border between Cullercoats and Whitley Bay is the route of the Marden Burn (now underground) – down Burnside/North View, then across roundabout and down Eskdale Terrace/Promontory Terrace.
Click the thumbnail to see a before and after gallery.